If you want your goods to be transported by ship, the company DAMFIS-SPED d.o.o. Tuzla offers you transport services for all types of water transport: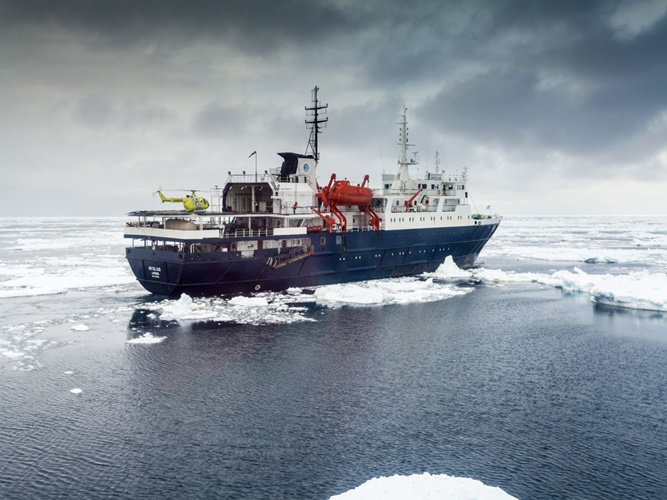 Water transport is the most suitable and economical for the transport of large quantities of goods and oversized cargo.
Depending on the client's requirements, destination and specifics of the goods, the company DAMFIS-ŠPED d.o.o. Tuzla
water transport of goods is organized as direct or combined transport of goods
(in combination with road, rail and air transport).
We cooperate with shipping agencies around the world and thanks to a developed network of partners, we offer our clients virtually unlimited cargo space, fast and professional transport service to all destinations.
We organize the water transport service according to the "door to door" principle.
Our company picks up your goods at the agreed address and forwards them to the nearest port (in Southeast Europe, the service includes the ports of Ploče, Constanta, Koper, Rijeka, Bar, Thessaloniki, Hamburg, Belgrade).
Our team and our associates will organize the loading of goods, as well as their unloading at the destination from where they will deliver it to the address of the recipient.
In addition to conventional cargo, the company DAMFIS-SPED d.o.o. Tuzla and our partners have the licenses and permits necessary for the transport of bulk cargo, special cargo such as oversized cargo, as well as dangerous goods.
For our clients we organize:
• transport of full container loads (FCL);
• groupage container transport (LCL).
We recommend groupage transport to clients who need the transport of small quantities of goods to / from distant destinations. This transport means that your goods are transported in a container with the goods of other clients, so you do not have to rent the whole container that you do not need and there is no minimum goods that can be transported.