DAMFIS- ŠPED d.o.o. Tuzla, international freight forwarding, domestic and foreign trade, has been operating in Bosnia and Herzegovina for three decades.
Word of the director:
"It is a great honor and pleasure for me to briefly introduce you to the company I run in cooperation with my brother and deputy director Mirza Dračić, BSc in Economics and the closest team of associates.
DAMFIS-SPED d.o.o. Tuzla has been operating since 1996, initially locally in the Tuzla Canton, then throughout BiH, the region and the EU and currently employs 13 workers, various educational and professional structures, within 3 business units in BiH.
Decades of tradition and market presence are a sure sign that we have always been on the right track - meeting the needs of our customers, both locally and internationally, on the other hand, it is both a challenge and a commitment to the future - to be even better, constantly following modern business flows and innovative work techniques.
The strength of this company is represented by:
● Human potential that crucially connects all the links in the company, without which it would not be what it is today - a leader in its industry in BiH
● Knowledge and application of regulations, recognizable quality of top service and security in the provision of forwarding, transport, trade and storage services
We see the future of this company in constant education and its constant adaptation to the business environment as well as the needs of our business partners, with the ultimate goal of becoming an outstanding logistics-outsourcing center in BiH and the surrounding area.
I hope that our vision and the future of the company will be realized."
With respect,
Director
Almir Dračić, BSc in Economics
The company was founded in 1996, by the founder Dračić Faruk and his wife Srebrenka Dračić 100% owned, with a young motor power of Almir Dračić and Mirza Dračić , due to the indication of the market needs for logistics services, based on the long-term experience of the founders in foreign trade operations in the transition period in which Bosnia and Herzegovina entered.
Initially a small family business, Damfis-sped d.o.o. Tuzla has developed into a respectable logistics company in the market of Northeast BiH and eventually in Bosnia and Herzegovina.
The main business areas of the company are the provision of freight forwarding services and customs brokerage, organization of transport of goods. With the development of the company, the segment of warehousing and handling of goods has been added.
The largest part of the total turnover is freight forwarding services, customs brokerage and consulting , and rental of storage space and transport organization .
Damfis-sped d.o.o. Tuzla currently employs 12 workers and cooperates with over 1000 clients in BiH . The basic material resources of the Company are: Business and storage hall in Živinice, business units in Tuzla, Orašje and Zvornik. Thanks to twenty-five years of tradition, experience and a professional and correct attitude in business, we have become one of the leading freight forwarders in BiH.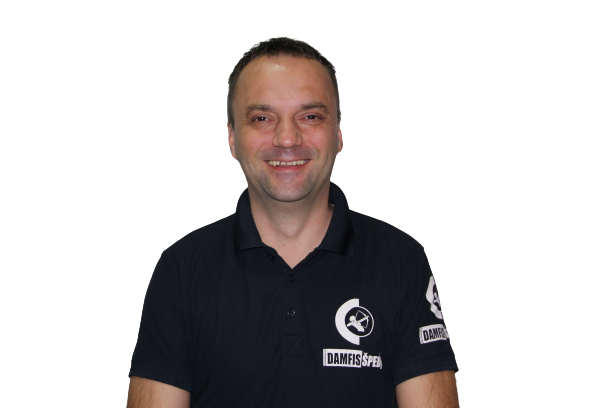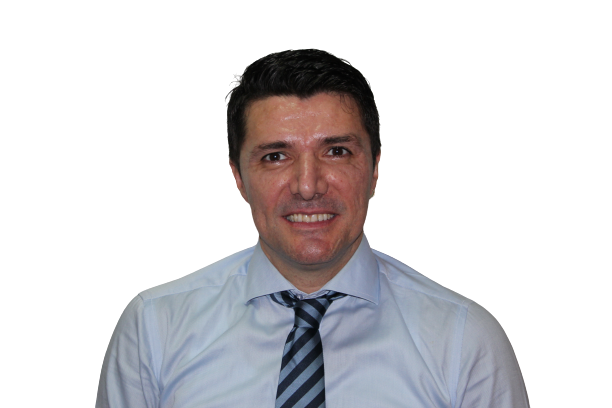 Mirza Dračić
Deputy Director
Damir Imamović
Independent Senior Customs Declarant
Admir Rakovac
Customs Declarant
OUR EXPERIENCE AND TRADITION ARE YOUR SAFETY.
Our professional staff from the headquarters in Tuzla and the developed network of local business units Orašje and Zvornik, domestic subcontractors at all border crossings and offices and foreign associates, are a guarantee for the highest quality solutions in the field of transport, storage and distribution, and customs clearance of goods. By providing complete logistics services, we are able to meet all the requirements of our customers in the shortest possible time, with minimal costs and the most accurate information. Guided by these principles, we guarantee every client that they will feel part of our family. We do not have working hours, because we always work for you.
We specialize in performing the following types of work:
We can perform all actions related to the correct implementation of all types of valid customs procedures (import, export and transit) as well as related inspections (veterinary, phyto, sanitary) both inland and at border crossings of Bosnia and Herzegovina.
Contact us for advice on the application of customs procedures (regular or simplified procedures with economic impact), the dynamic field of customs legislation, classification of goods, preferential and non-preferential origin of goods, customs value, trade preferential procedures in the EU, new types of customs duties, new restrictions trade and other customs issues in your business.